Our Top 10 Fabrics and Finishes for Church Seating
Posted by admin on June 17, 2013 in Church Chairs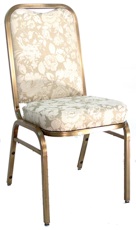 Chairtex is a well trusted brand in the church seating industry. Delivering a comprehensive range of seating solutions for churches, our company makes sure to meet the highest standards of quality in all respects. For fabrics, we only use the highest grade designer fabrics supplied by leading fabric mills. Furthermore, most fabrics are produced through an eco-friendly process with electricity that comes from wind farms as an affirmation of our commitment to a positive environmental impact.
Here is a list of our top ten fabrics and finishes for church seating:
Whichever fabric or finish you choose for your church seating, you can rest assured that it will last for years to come, At Chairtex, we understand how important it is that your church chairs are as beautiful, durable, and as affordable as possible. Contact us today to learn more about how we can create the right chairs for your space.